GMCBA Building Material Suppliers
---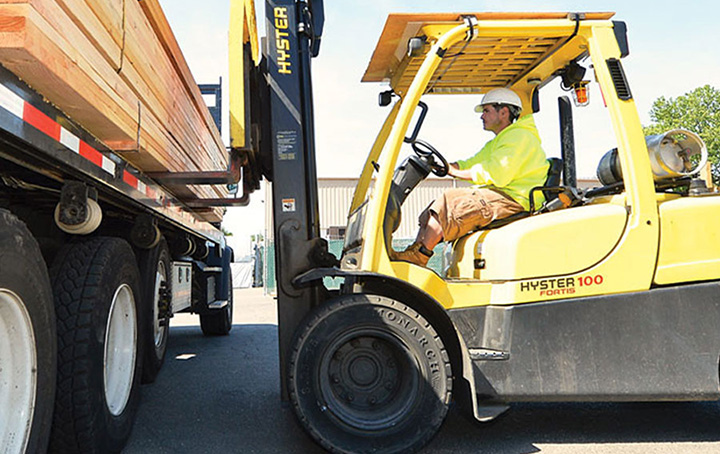 If you're a designer, general contractor, skilled tradesman or homeowner playing the role of a general contractor you'll need building materials from quality building suppliers. The Greater Morgan County Builders Association (GMCBA) provides access to a wide array of building material suppliers and interior design specialty companies in Decatur, Morgan County and the North Alabama area.You may be looking to buy your materials in bulk or looking for that one distinct item to fit your style. In any case, we have a long list of suppliers to meet your building material needs.
From new home construction to home remodeling and restoration projects these companies offer everything for the interior and exterior of your house including:
Indoor Supplies
kitchen appliances
decorative lighting fixtures
custom ceramic tile
wood flooring
plumbing fixtures
replacement windows
Outdoor Supplies
exterior brick
stonework
security lighting
garage doors
gutters
swimming pools
---
 Appliances
Allsouth Appliance Group
Phone: 334-375-7701 or E-mail: This email address is being protected from spambots. You need JavaScript enabled to view it.
---
Building Materials
Contracting & Materials
Phone: 256-301-0579
Corum Building Supply
Phone: 256-773-5477 or E-mail: This email address is being protected from spambots. You need JavaScript enabled to view it.
Gobble-Fite Lumber
Phone: 256-353-5713 or E-mail: This email address is being protected from spambots. You need JavaScript enabled to view it.
Littrell Lumber Mill, Inc.
Phone: 256-355-1468 or E-mail: This email address is being protected from spambots. You need JavaScript enabled to view it.
Lowe's of Hartselle
Phone: 256-751-5270
---
Electrical
TVW Electrical Supplies, Inc.
Phone: 256-351-0011 or E-mail: This email address is being protected from spambots. You need JavaScript enabled to view it.
---
Flooring
Elite Flooring America
Phone: 256-353-0300 or E-mail: This email address is being protected from spambots. You need JavaScript enabled to view it.
Superior Carpets
Phone: 256-351-9988
Warehouse Rugs & Carpets
Phone: 256-773-5237
---
Garage Doors
Smith Overhead Door, Inc.
Phone: 256-423-6938 or E-mail: This email address is being protected from spambots. You need JavaScript enabled to view it.
Valley Overhead Door, Inc.
Phone: 256-353-6777 or E-mail: This email address is being protected from spambots. You need JavaScript enabled to view it.
---
Glass
North Alabama Glass Company
Phone: 256-353-9181
---
Gutters
Betterton Gutter & Sheet Metal
Phone: 256-341-0057 or E-mail: This email address is being protected from spambots. You need JavaScript enabled to view it.
---
Lighting Fixtures
Inline Lighting & Electric Supply Co.
Phone: 256-533-2021 or E-mail: This email address is being protected from spambots. You need JavaScript enabled to view it.
The Light House
Phone: 256-355-4610 or E-mail: This email address is being protected from spambots. You need JavaScript enabled to view it.
---
Miscellaneous
Lynn Layton Chevrolet
Phone: 256-353-5531 or E-mail: This email address is being protected from spambots. You need JavaScript enabled to view it.
Reed Contracting Services, Inc.
Phone: 256-650-1234
---
Plumbing & Plumbing Supplies
Kenny Pipe & Supply Inc
Phone: 256-351-2211 or E-mail: This email address is being protected from spambots. You need JavaScript enabled to view it.
Park Supply Company, Inc.
Phone: 256-837-4036 or E-mail: This email address is being protected from spambots. You need JavaScript enabled to view it.
---
Pools
B&B Pool Distribution
Phone: 256-355-6356
---
Portables, Rentals & Rental Equipment
Dobbs Equipment Company
Phone: 256-355-9515
Party Pros
Phone: 256-760-6214
PBS Rentals
Phone: 256-350-5550 or E-mail: This email address is being protected from spambots. You need JavaScript enabled to view it.
---
Stone
ACME Brick Tile & Stone
Phone: 256-461-7233 or E-mail: This email address is being protected from spambots. You need JavaScript enabled to view it.
Sparks Stone, Inc.
Phone: 256-350-3900